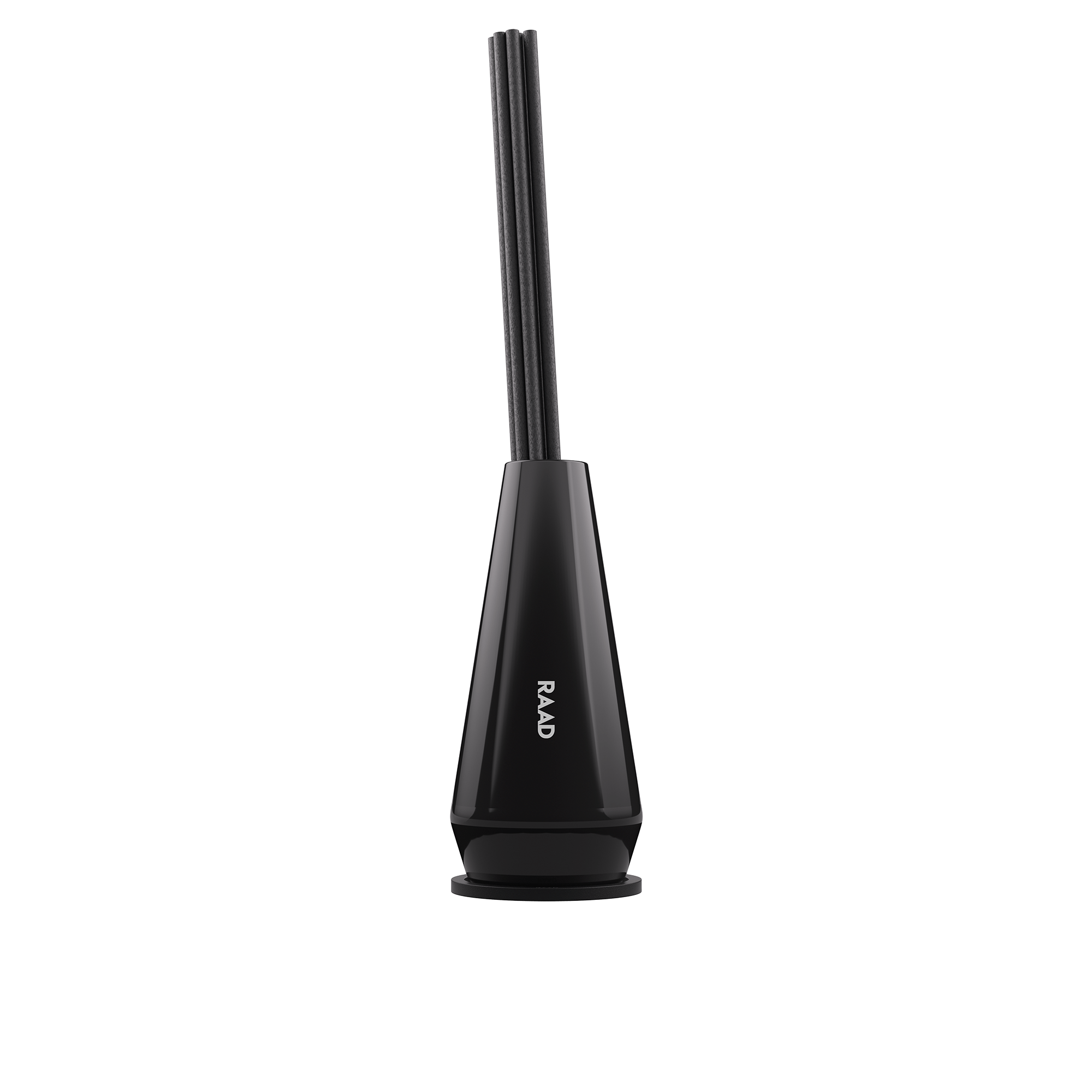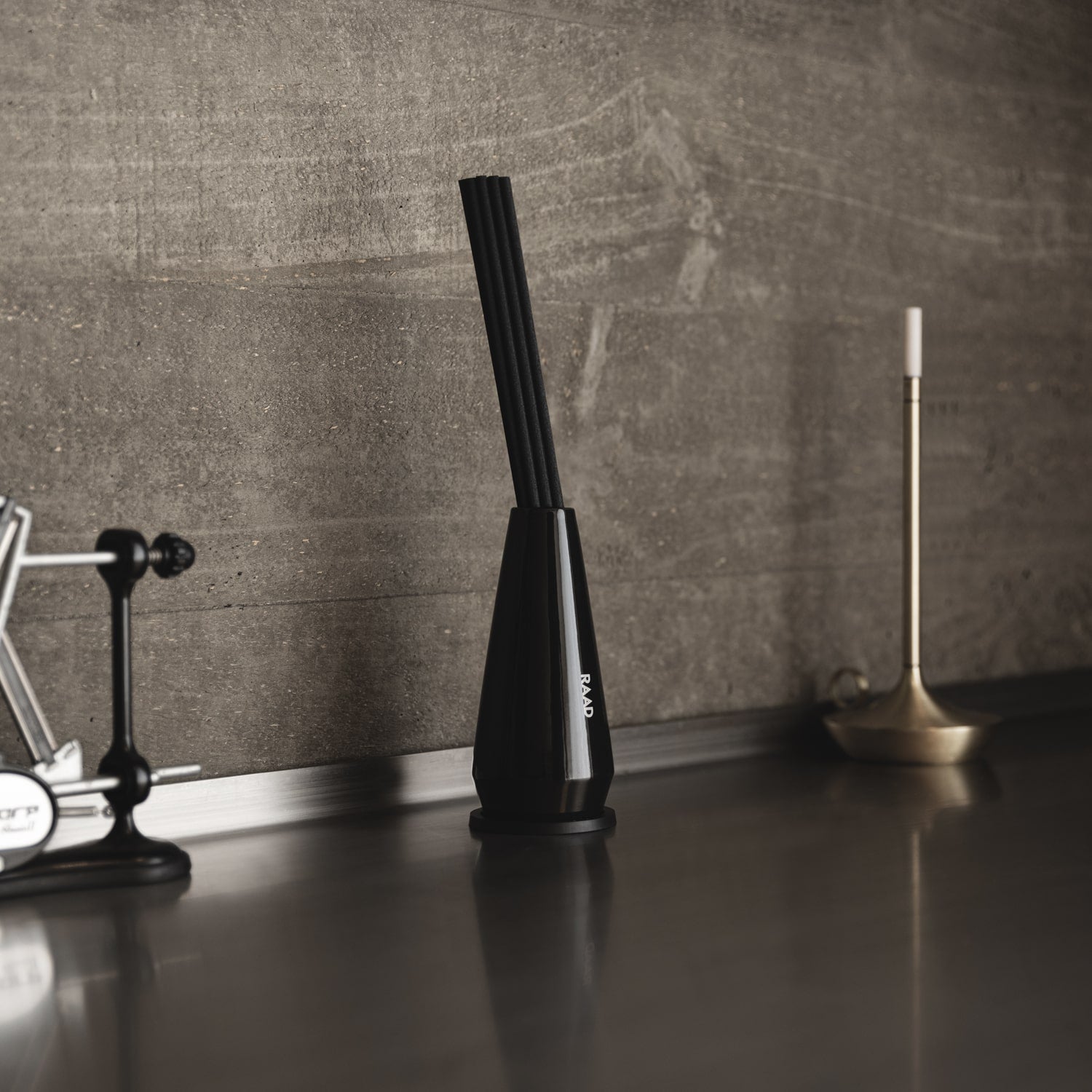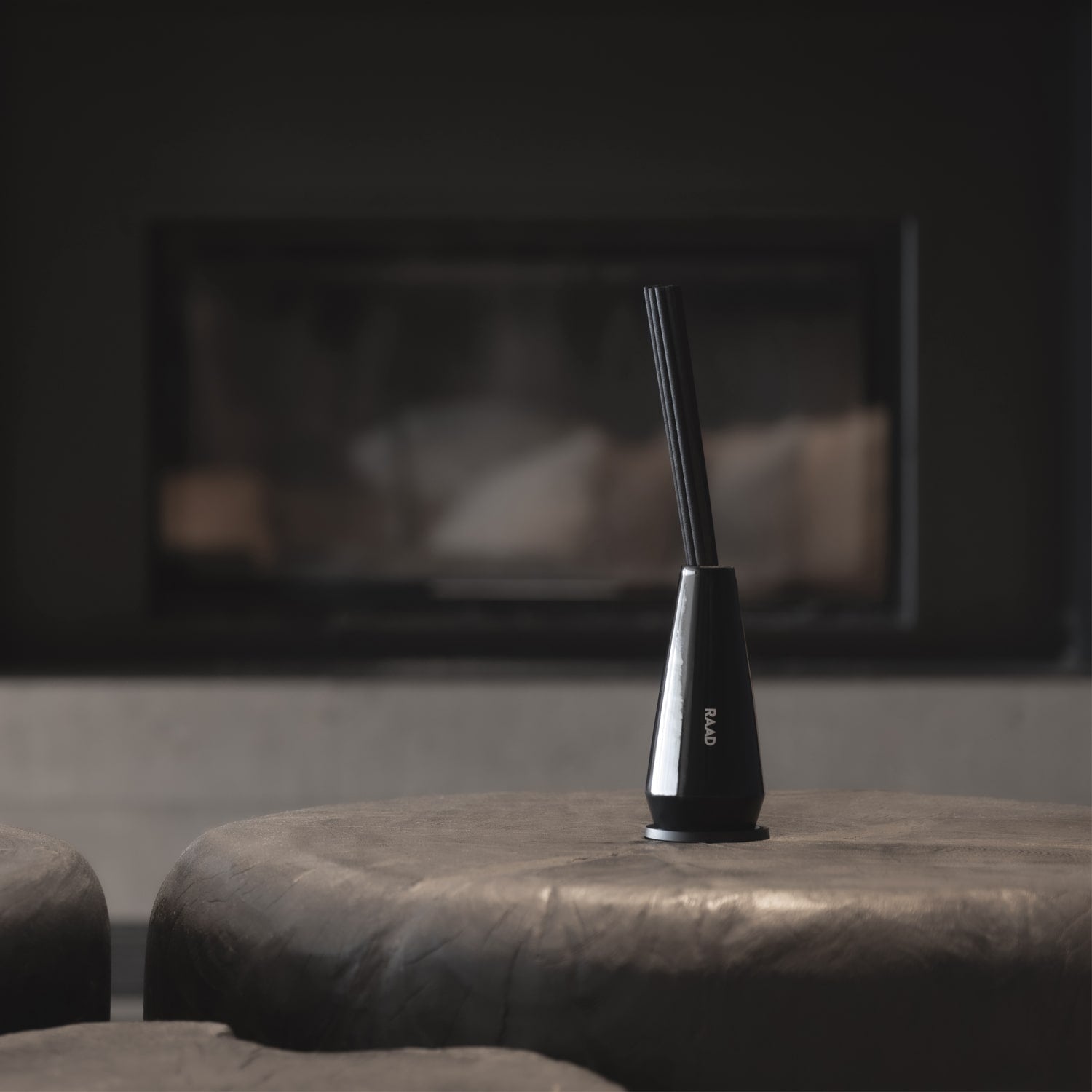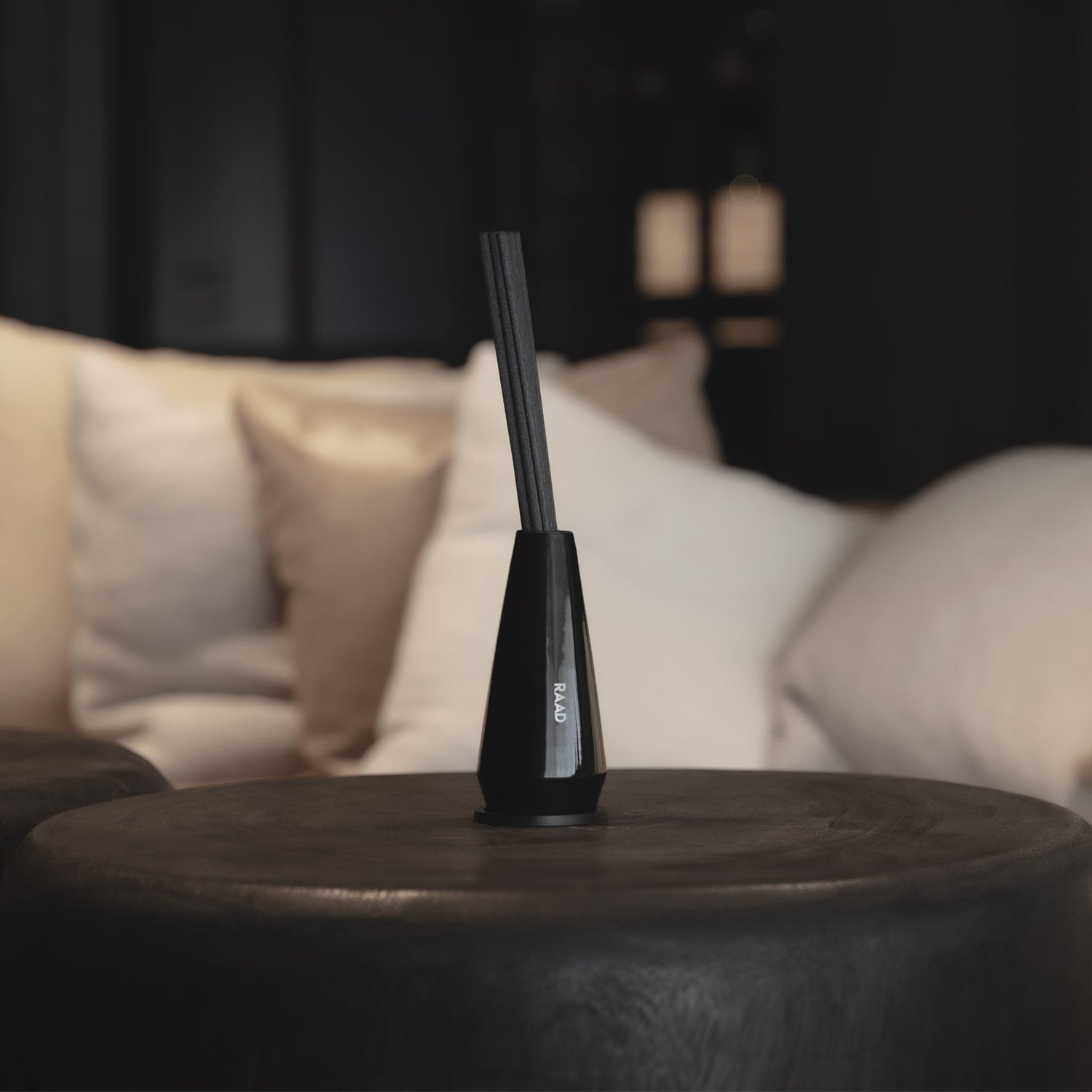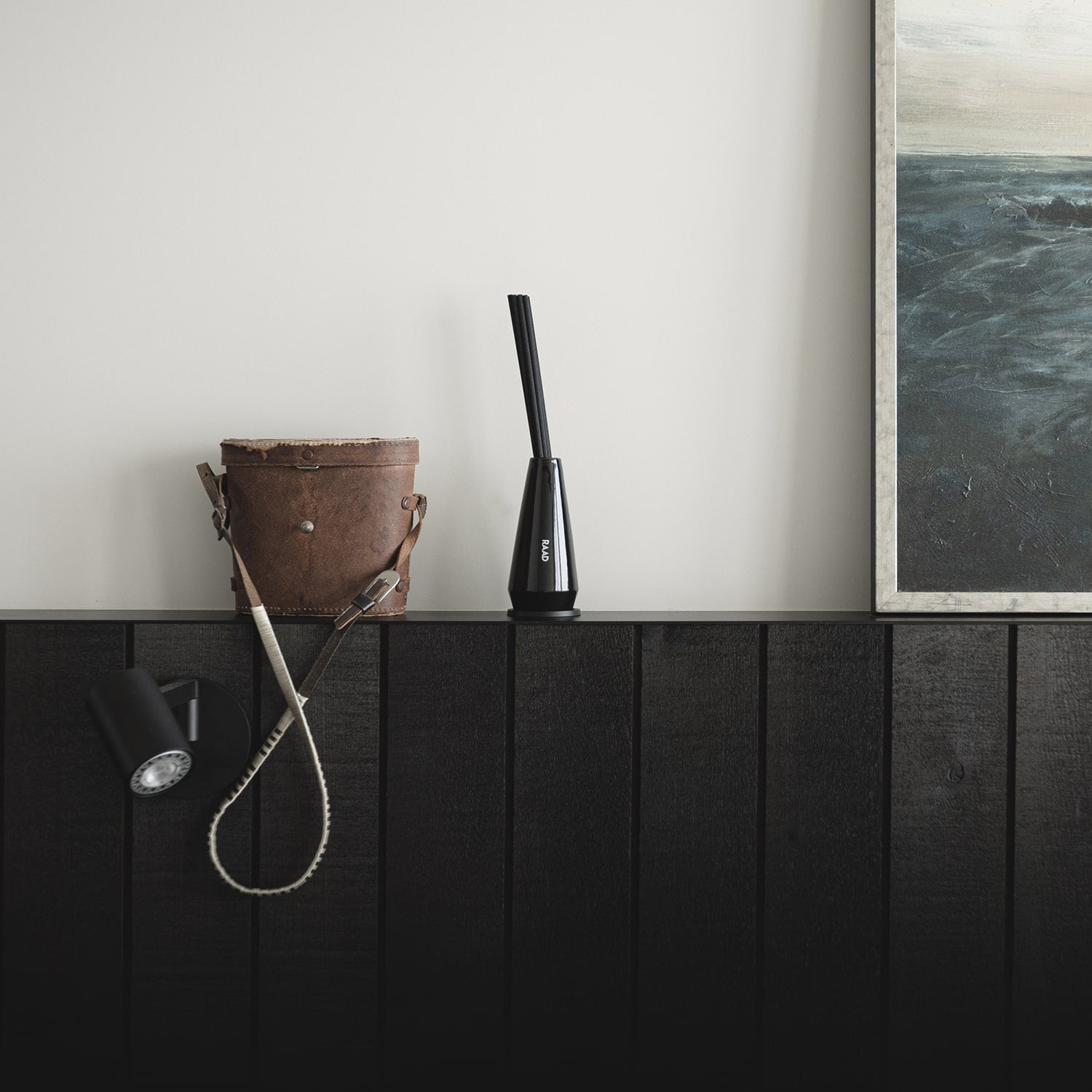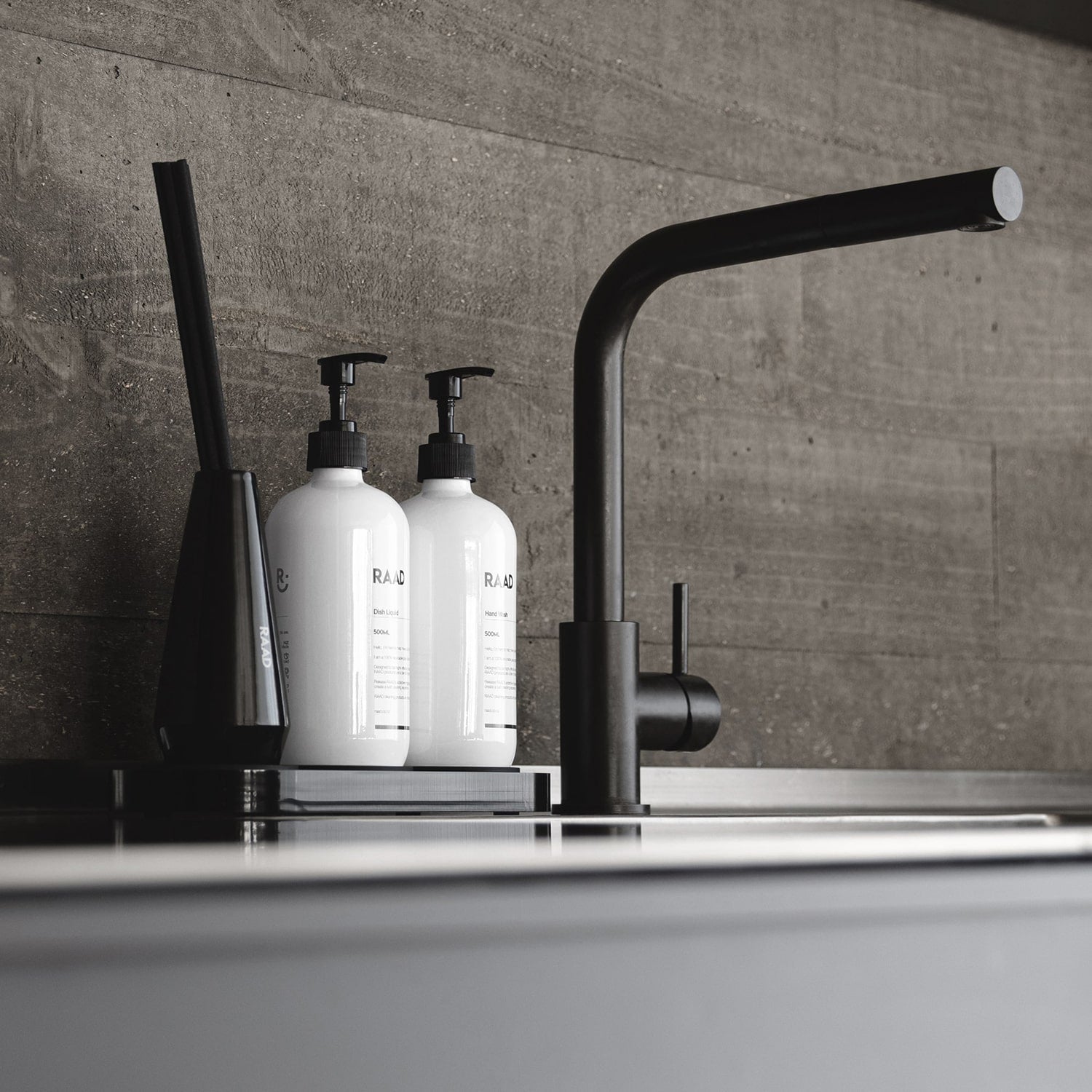 RAAD Diffuser
Fragrance: Pepper & Silk
---
Fragrance your home, evoke positive emotions, care for the planet.
Crafted in collaboration with perfumers from the fragrance capital of the world, France. This diffuser offers a rich, evocative journey within the sanctuary of your own home. This addictive fragrance is designed to create sensory sensations and build joyful memory associations with every encounter.
Bespoke French Fragrance:
Designed by RAAD® in collaboration with perfumers in Grasse, France.
Evoke positive emotions:
The brain areas known for processing emotions, learning and memory also process scent. When you discover scent the mind embarks on the same actions it would to navigate emotion. Which is why RAAD® Formulations are cultivated to enhance daily moments and stem radiant associations through fragrance.
Recirculated Refills:
At no cost to you, send us back your empty refill pouches. We'll sterilise, refill and recirculate them
Naturally Derived Ingredients:
Kind on your skin, your senses and the planet.
New Zealand Made:
Our finished formulations are proudly designed and made in NZ.
---
---
EVOKE POSITIVE
MEMORY RECALL
Crafted in Grasse France, each scent is gender neutral, deeply addictive and designed to evoke positive emotions to cultivate memory connections.
Beautifully resolved and succinctly functional, RAAD® packaging presents a lux experience at every touchpoint.
Durable, recyclable and biodegradable cardboard textured with a delicate, fine grain, our 'home' inspired boxes will protect your goods and spark joy on arrival - for the planet, for yourself or kindly for another.
Made from future friendly materials.
FUTURE
FRIENDLY
A RAAD® life is designed with the future in mind. Every decision is filtered through an impact register to ensure we always craft for the users, the makers, the planet today, the planet tomorrow.
Perfected Details:

Hand Poured Ceramic Vase - 150x69mm
Reeds - 10x 300x5mm
Plinth - 69x4.5mm
FOUND IN
some of the countries most inspirational venues