Surface Cleaner
(Starter Kit)
While the heady scent of Clementine & Wood gently envelops you as you manipulate the formula across your surfaces. Your environment will be left revived and fresh thanks to the natural anti-microbial botanicals; Turmeric oil, Olive Leaf and Orange Peel extracts which ensure any unpleasantries are broken down and removed.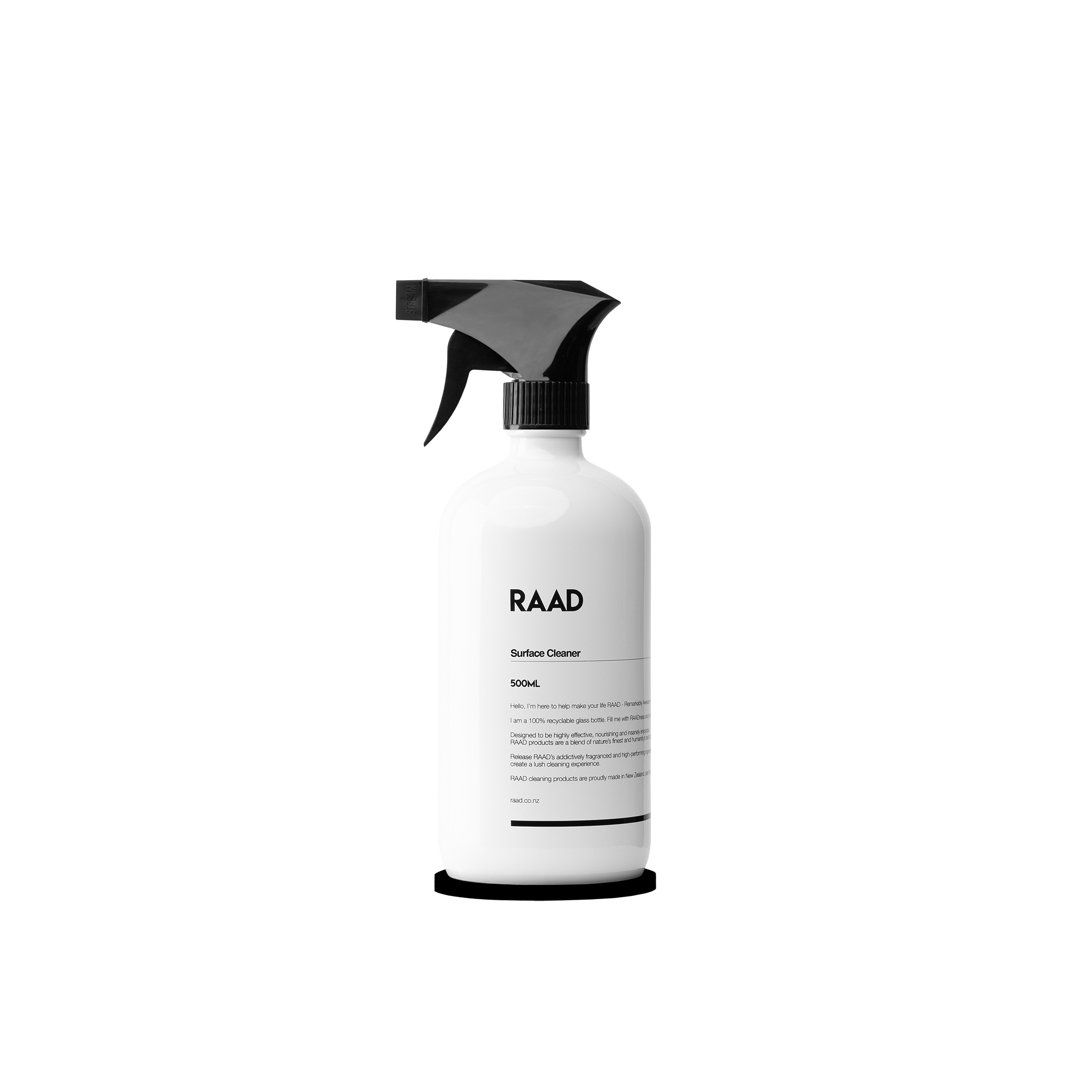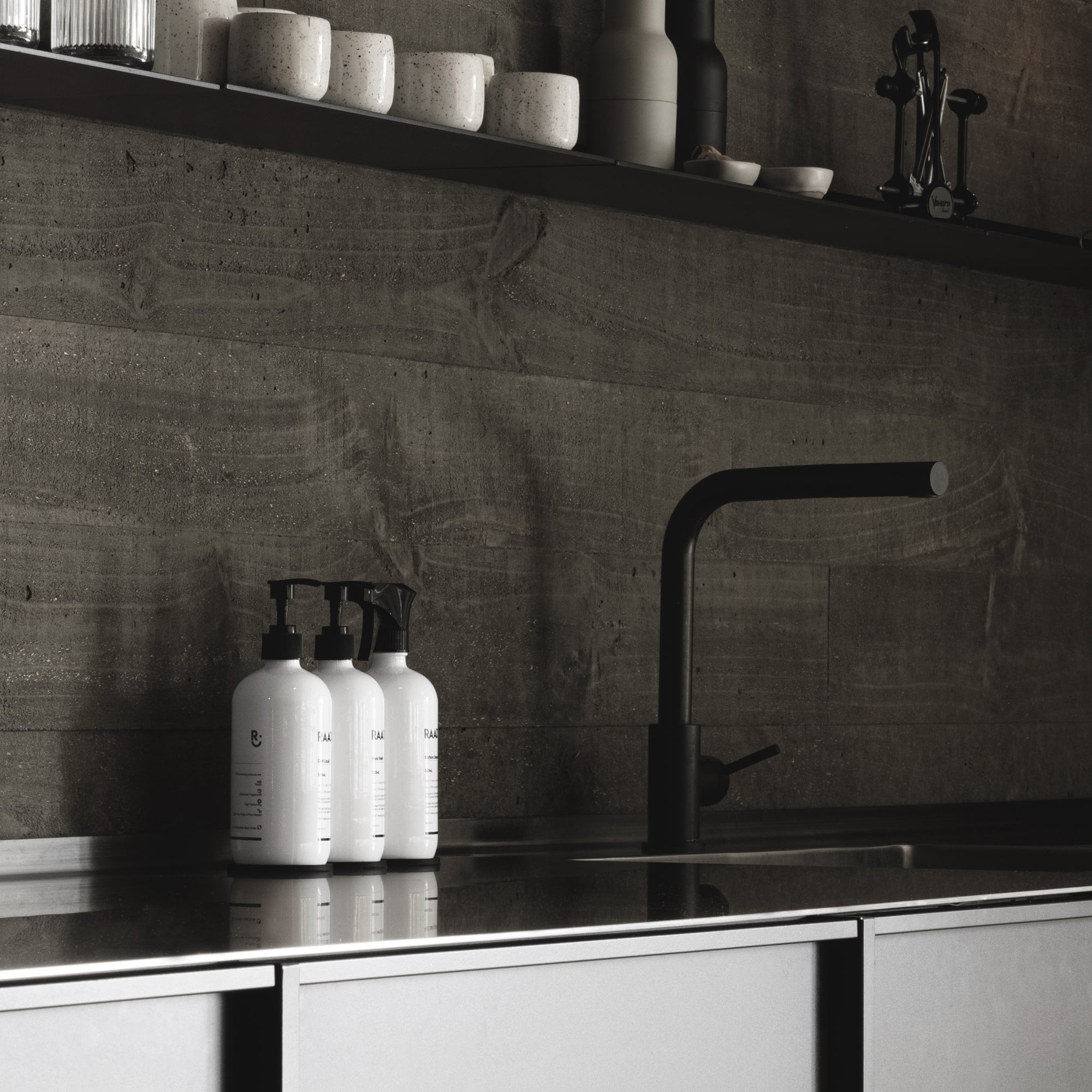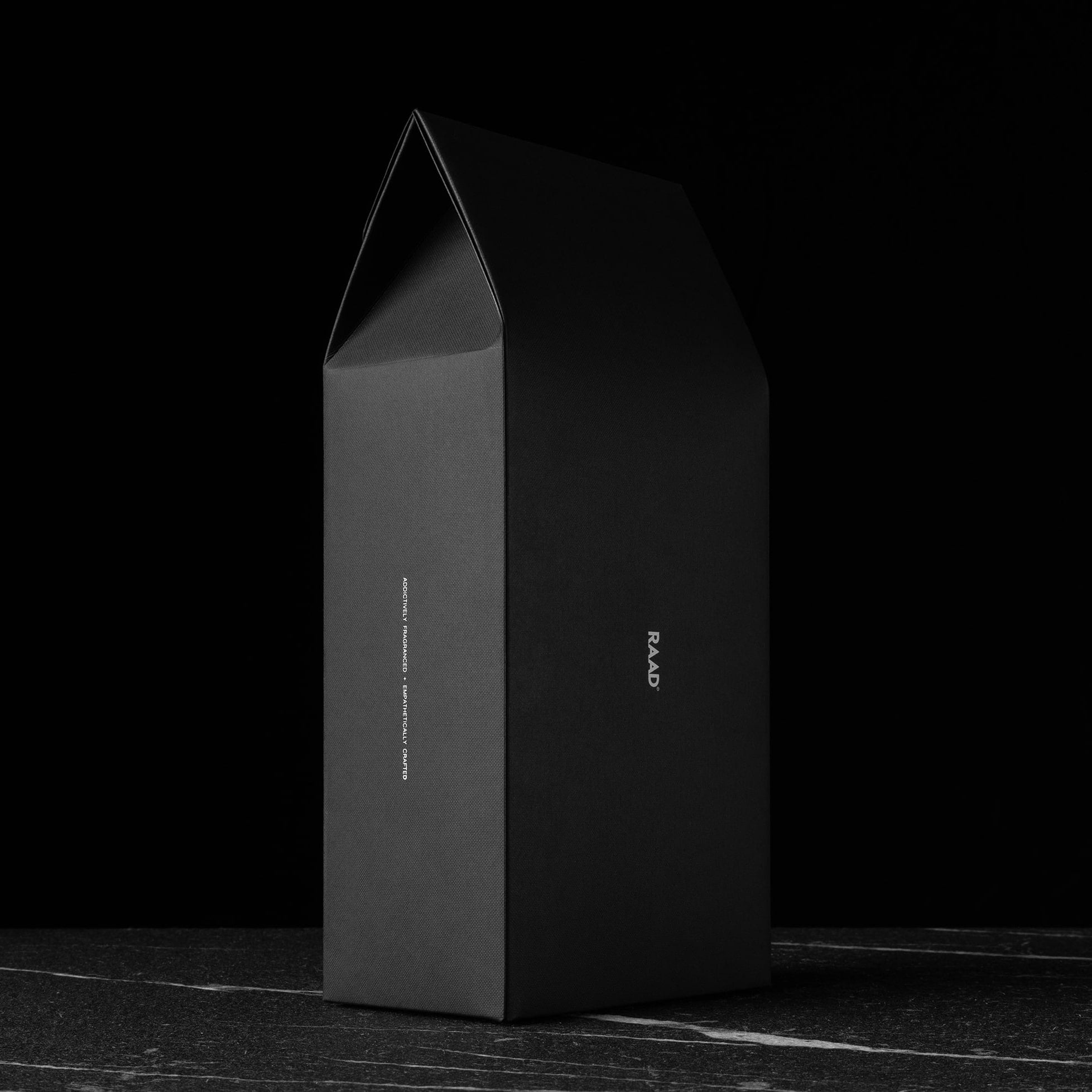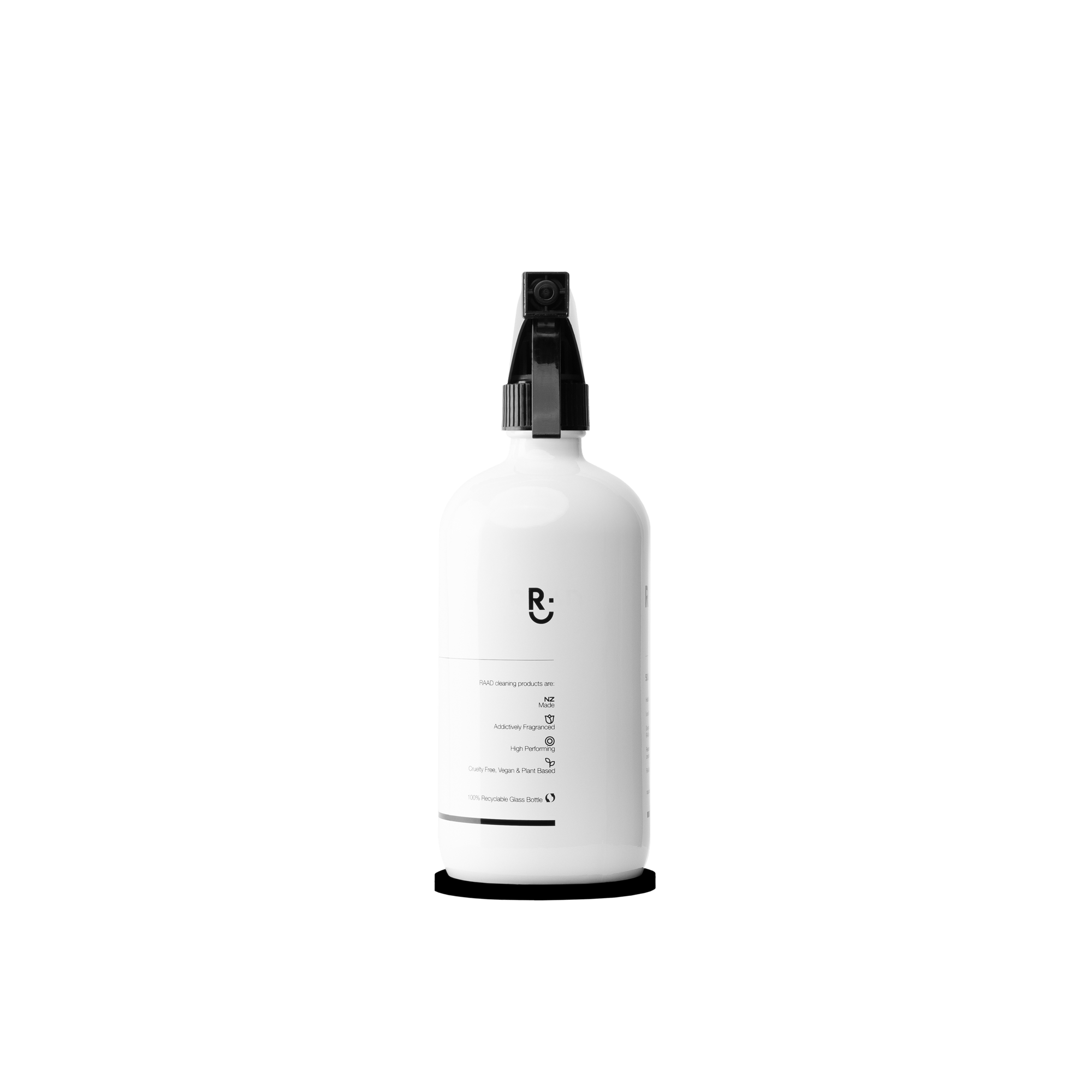 (Starter kit) Includes:
Glass Bottle + Plinth + Labels + Surface Cleaner (500ml)
---
---
---
---
*Minimum two deliveries for Starter Kit Subscriptions*
Olive Leaf Extract
An ancient source of nourishment and protection offering a wealth of home and health benefits. A natural antimicrobial perfect for gentle cleansing on all surfaces, that's also soothing on skin.
Orange Peel Extract
Orange Peels produce D-Limonene which is excellent for cleaning, adding shine and disinfecting. Bursting with antimicrobial properties it's a highly effective yet gentle all-purpose disinfecting agent.
Turmeric Oil
Turmeric oil is ripe with cleaning potent antibacterial and anti-fungal agents such as curcumin. Its natural stain & bacteria-fighting abilities make it highly effective in removing grime on surfaces without harsh effects.
Our plant based formulations are a blend of nature's finest and humanity's best scientific developments. Designed to be highly effective, nourishing and insanely enjoyable thanks to a combination of clinically proven ingredients and carefully curated active botanicals. Vegan, NZ Made, Not Tested on Animals.
Live a RAAD® Life
Addictively Fragranced:

Fragrance defines us. It's the DNA within the RAAD® experience and it's made for an under-valued sense that generates memory recall and cultivates memory making. It's simple enjoyment. All of our scents are about coming home, home to live a RAAD® life.
Empathetically Crafted:

Empathetically crafted means our process begins with empathy, thinking about the impact and the opportunity at every junction for every entity. We craft for the users, the makers, the planet today, the planet tomorrow.
Perfected Details:

Glass Bottle (with lid unlocked) - 215x75mm
Plinth - 78x4.5mm
At no cost to you,
send us back your empty refill pouches.
We'll clean, sterilise, refill and recirculate them.