Hand & Body Lotion
(Starter Kit)
RAAD® Hand & Body Lotion is created to be the perfect dessert to follow your delicious, Hand Wash main. Simply massage your mitts with this smooth, mild weight, buttery lotion and let all your senses indulge… enjoy the warm, woody and citrus fragrance of Bergamot & Moss and the supple skin hydration at your every touch.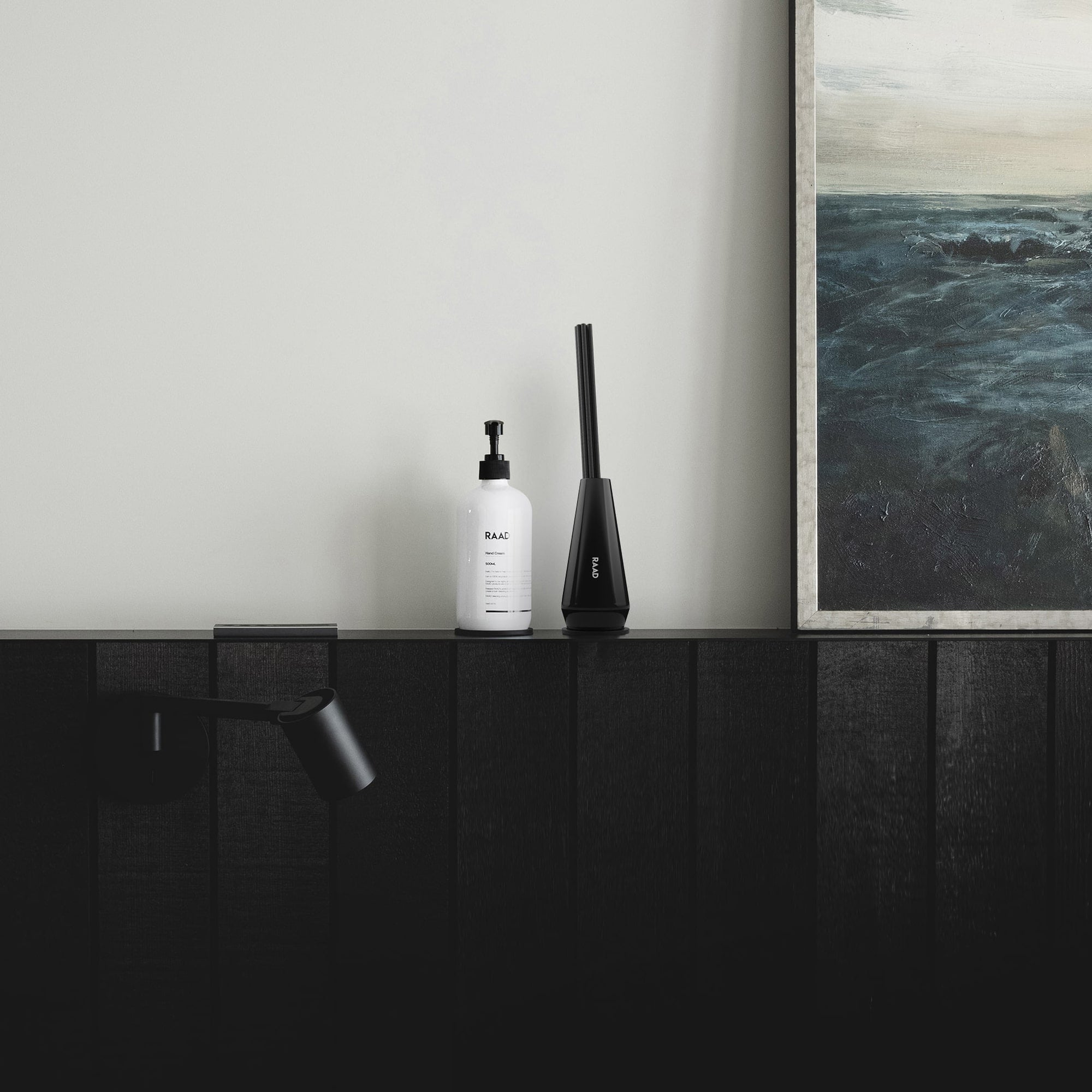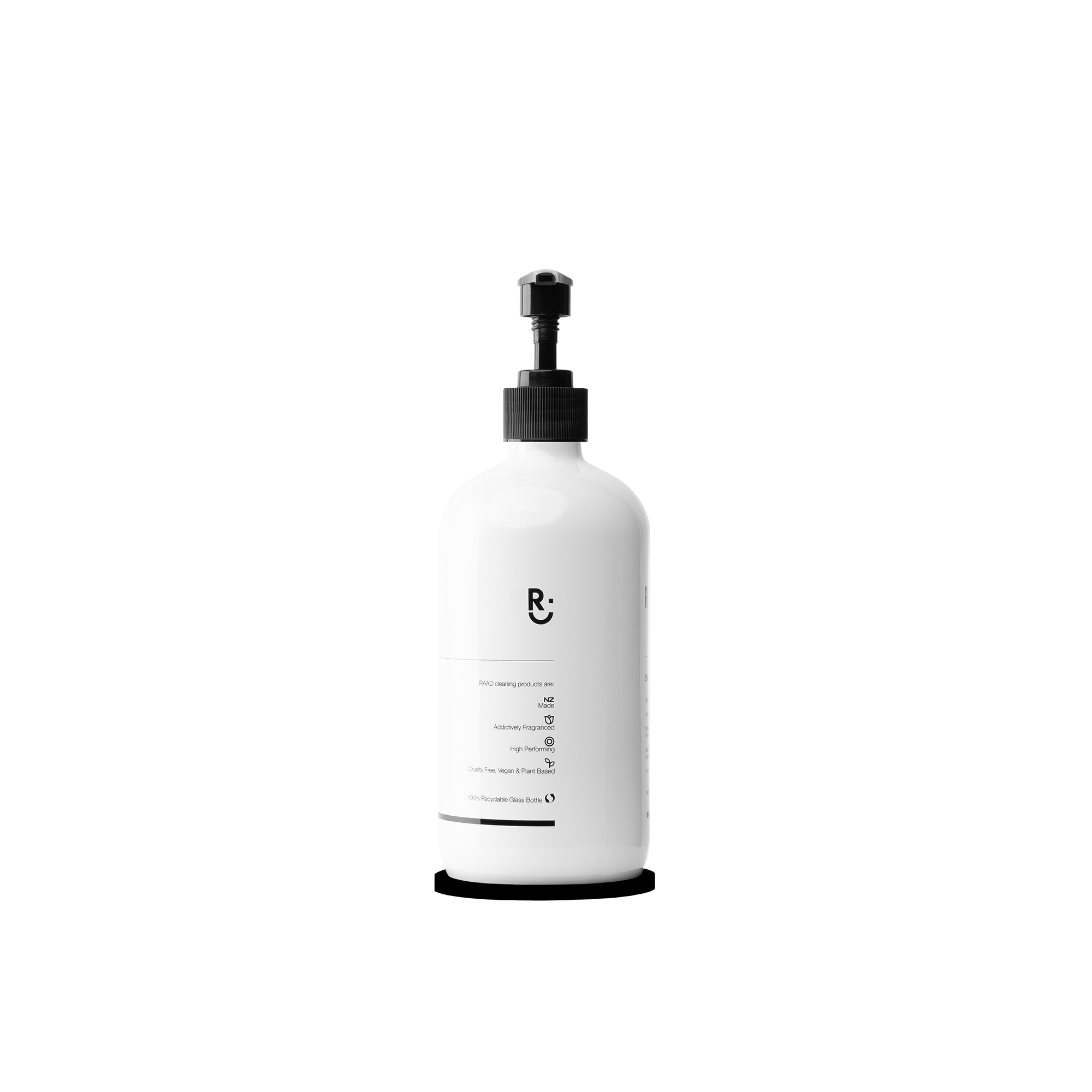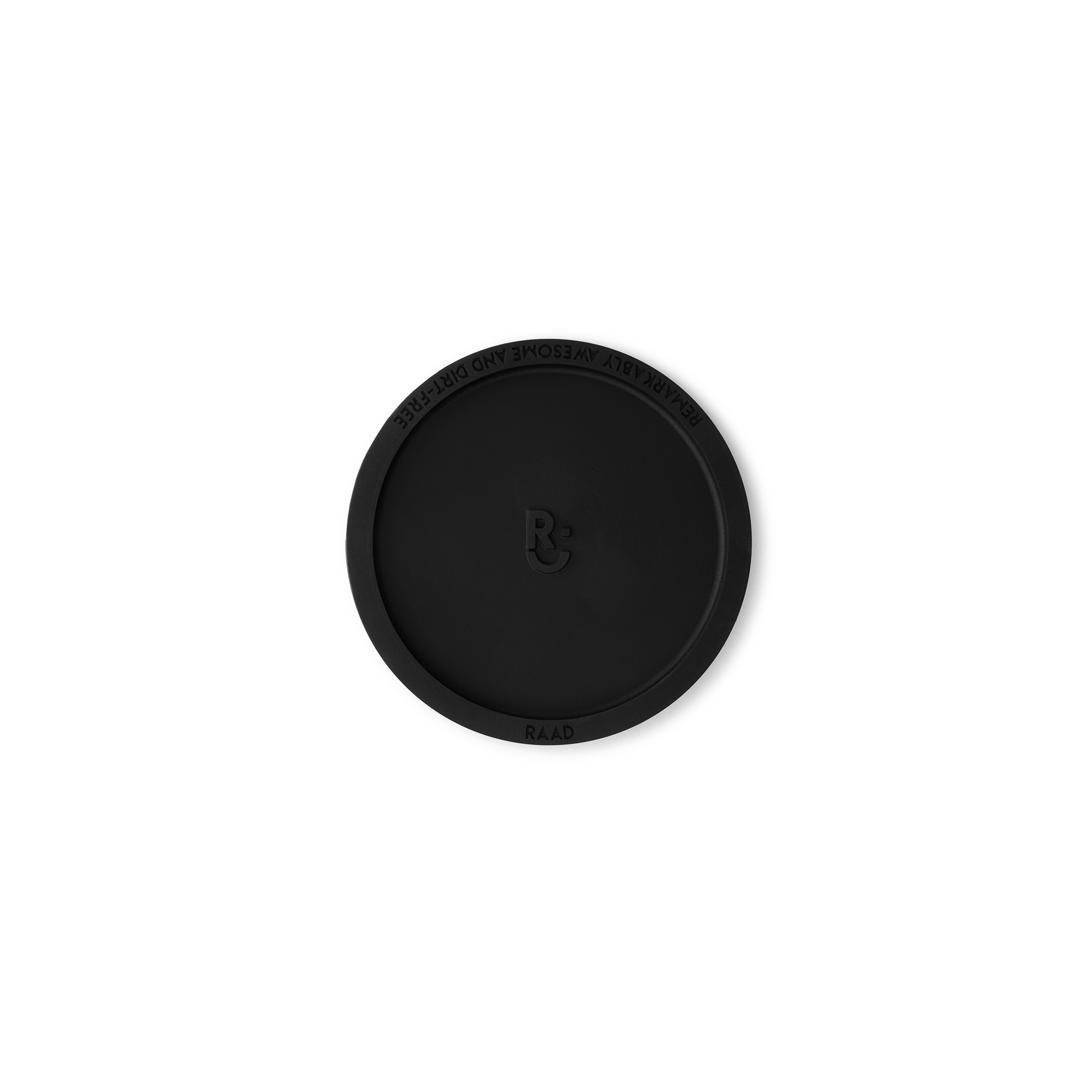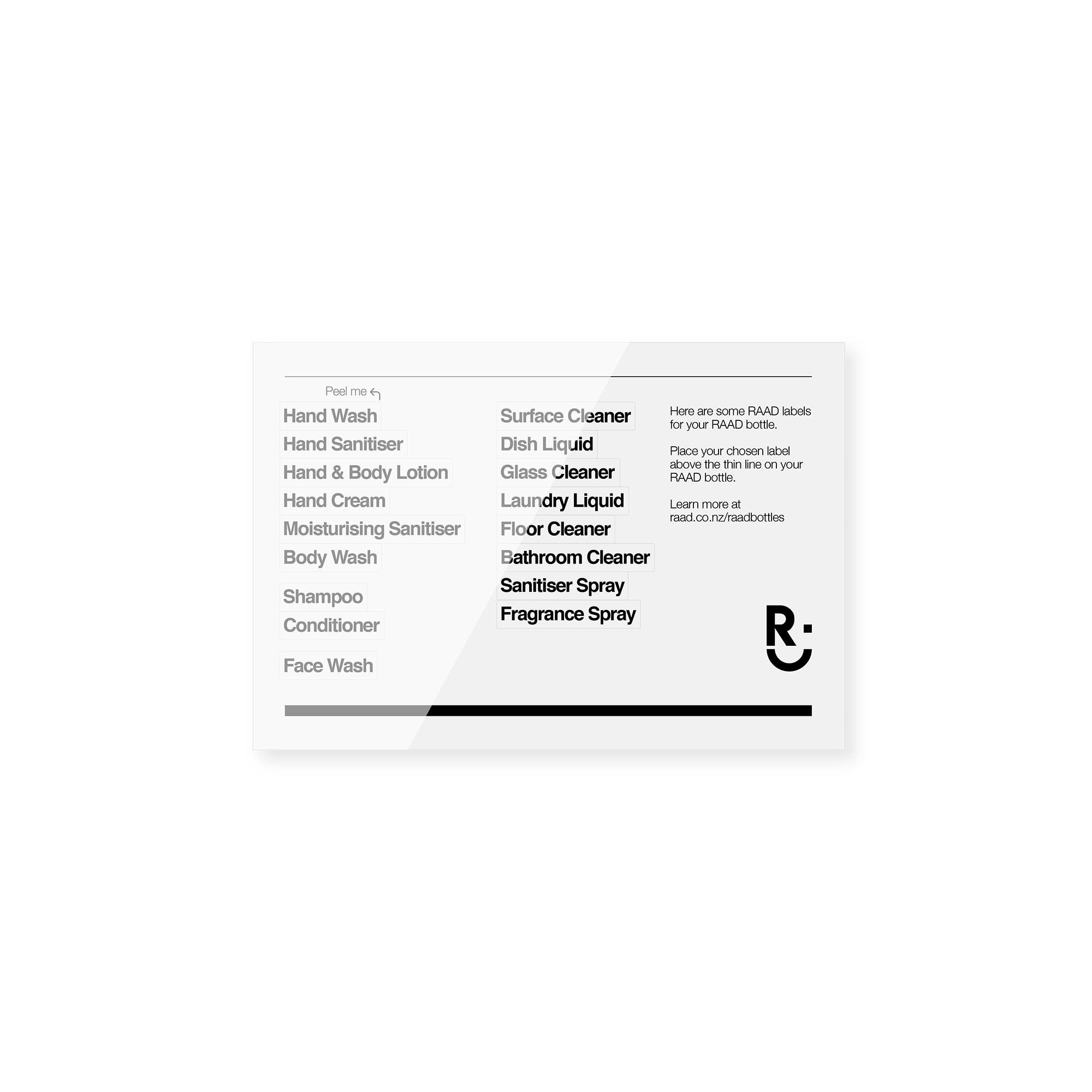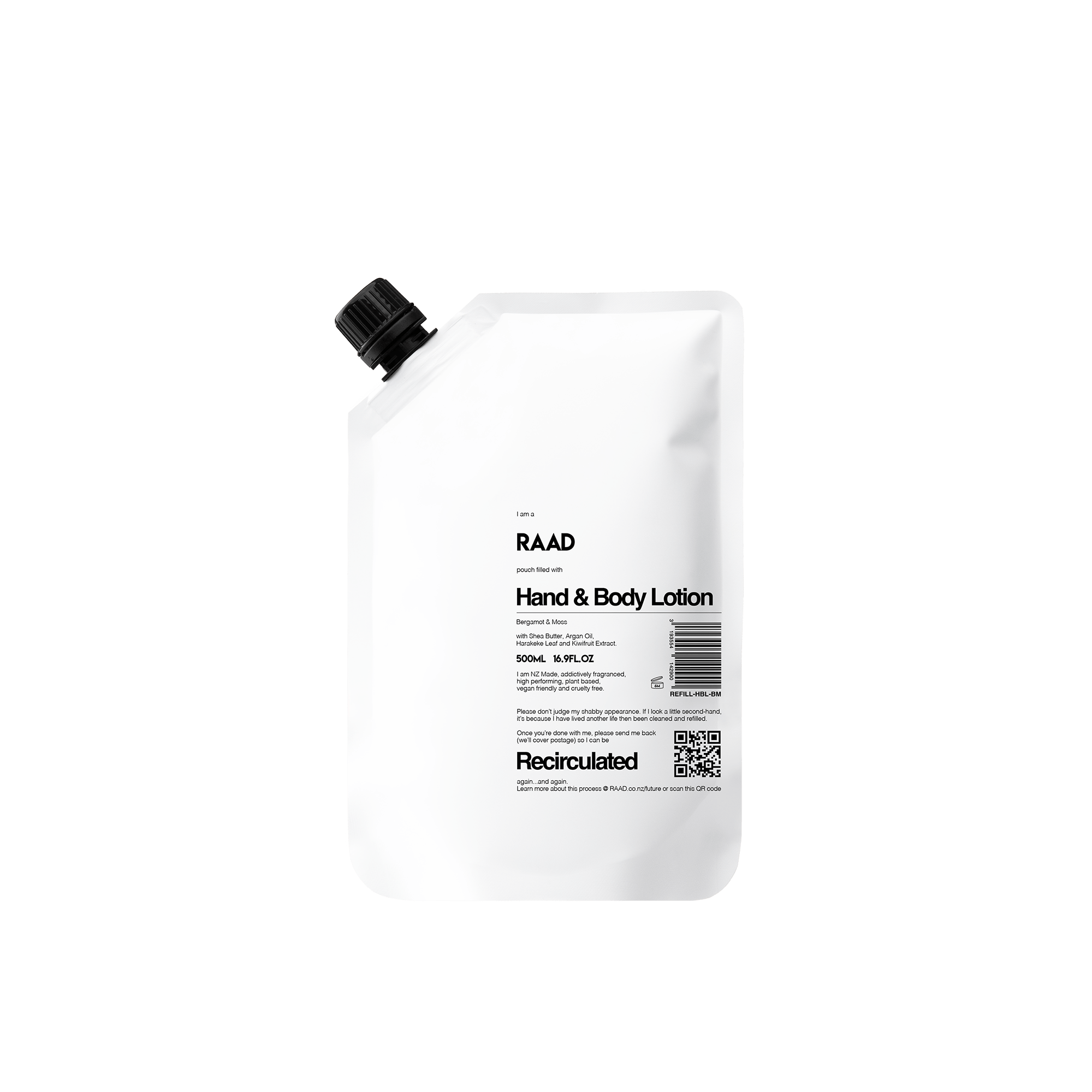 (Starter kit) Includes:
Glass Bottle + Plinth + Labels + Hand & Body Lotion (500ml)
---
---
---
---
*Minimum two deliveries for Starter Kit Subscriptions*
Argan Oil
An ancient oil originally native to Morocco, adored for its strengthening and protection properties. Rich in antioxidants, omega-6 and Vitamin E it's a natural hydrate that weightlessly smoothes and soothes.
Kiwifruit Extract
Loaded with antioxidants and VItamins C and E, Kiwi rejuvenates and calms skin. It reverses inflammation and the high water-content adds hydration and supports the balance of oil production and PH levels.
Harakeke Leaf Extract
A traditional source of hydration and healing, Harakeke is overflowing with benefits. A balm that calms and soothes, balances oil production and boosts skin's external barrier to seal in moisture.
Our plant based formulations are a blend of nature's finest and humanity's best scientific developments. Designed to be highly effective, nourishing and insanely enjoyable thanks to a combination of clinically proven ingredients and carefully curated active botanicals. Vegan, NZ Made, Not Tested on Animals.
100% Recyclable & Biodegradable
Beautifully resolved and succinctly functional, RAAD® packaging presents a lux experience at every touchpoint.
Durable, recyclable cardboard textured with a delicate, fine grain, our 'home' inspired boxes will protect your goods and spark joy on arrival - for the planet, for yourself or kindly for another.
Made from future friendly materials.
Live a RAAD® Life
Addictively Fragranced:

Fragrance defines us. It's the DNA within the RAAD® experience and it's made for an under-valued sense that generates memory recall and cultivates memory making. It's simple enjoyment. All of our scents are about coming home, home to live a RAAD® life.
Empathetically Crafted:

Empathetically crafted means our process begins with empathy, thinking about the impact and the opportunity at every junction for every entity. We craft for the users, the makers, the planet today, the planet tomorrow.
Perfected Details:

Glass Bottle (with lid unlocked) - 215x75mm
Plinth - 78x4.5mm
At no cost to you,
send us back your empty refill pouches.
We'll clean, sterilise, refill and recirculate them.